Sir Charles invites you to the heart of the very first real estate development complex in Longueuil's future downtown core, on the South Shore. This 25-storey building towers over an entirely reinvented sector and features 366 units, a commercial centre and remarkable common areas. A bold new project. A new living environment. A visionary neighbourhood. Treat yourself to the luxury of living nearby. Let Longueuil surprise you with all it has to offer!
366 studios, condos and penthouses.
Occupancy: 2024.
Longueuil like you've never
imagined it before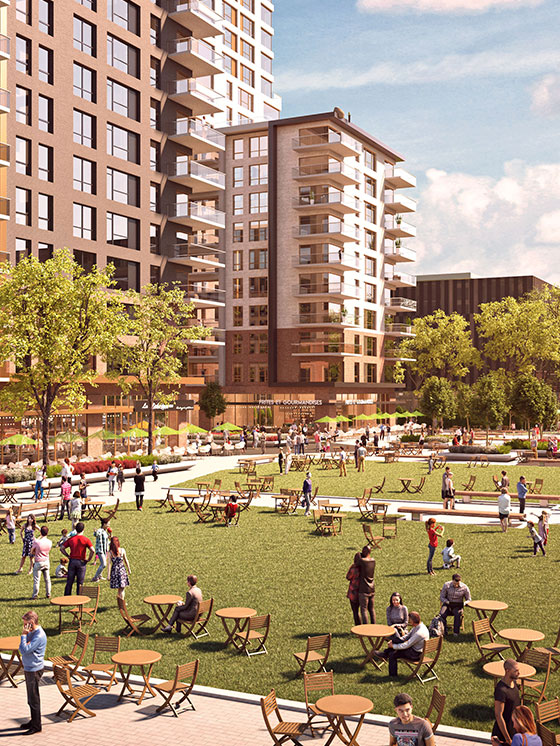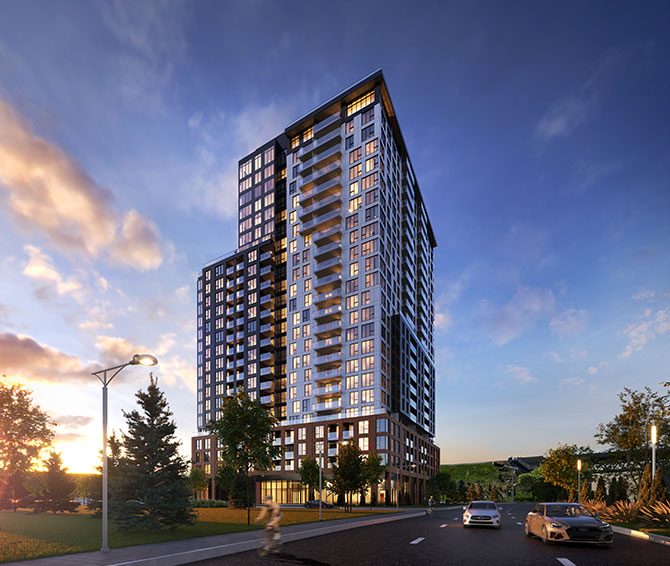 Sir Charles offers a living environment adapted to all contemporary desires and aspirations. The project is located at the Longueuil – Université-de-Sherbrooke metro station, the busiest in Greater Montreal, and the largest intermodal terminal in Quebec. It also connects to Greater Montreal's bike path network, and is located in close proximity to major highways such as highways 10 and 20, as well as Route 134, the Jacques Cartier Bridge. Get to downtown Montreal in just 9 minutes by metro. Furthermore, the Caisse de dépôt et placement du Québec (CDPQ) is in favour of extending the REM on the South Shore, on a section in the axis of Taschereau Boulevard, from the future Panama station of the REM de l'Ouest in Brossard to the Longueuil–Université-de-Sherbrooke metro station and the Cégep Édouard-Montpetit. With the city as a backdrop, Sir Charles is the very first residential milestone of Longueuil's new downtown project, a transit-oriented development (TOD) structured in such a way as to meet the needs of commuters and minimize travel time.
A rich and classic
artchitecture
Sir Charles features majestic heights and an architectural style inspired by the Williamsburg district of Brooklyn. Based on a magnificent balance of boldness and elegance, the project reveals a new standard of luxury, enhanced by the sobriety of raw materials and sophisticated details. The ensemble offers harmony and unity between the past and the present, the modern and contemporary era. Discover an innovative, visionary and sought-after living environment.
Are you looking for a living environment that offers prestige and contemporary comfort? Sir Charles immerses you in an environment of exquisite and eclectic style, reminiscent of residences in Williamsburg and SoHo. Walk into an industrial setting featuring a majestic lobby, indoor lounge, fully equipped gym, courtyard with training modules, a Nordic spa, rooftop terrace with swimming pool, BBQ, summer kitchen, lounge, pergola and views of the Jacques Cartier Bridge and the Eastern Townships. Everything has been thought-out to balance family, life and work.
Luminous

and airy condos and penthouses
Sir Charles offers a wide range of beautifully-appointed living spaces adapted to all your needs. Whether you are looking for a studio, 1- to 3-bedroom condo or a sumptuous penthouse, each unit offers an airy environment that makes the most of space and natural light. The design and finishes will highlight your style and personality. Sir Charles is all about redefined comfort.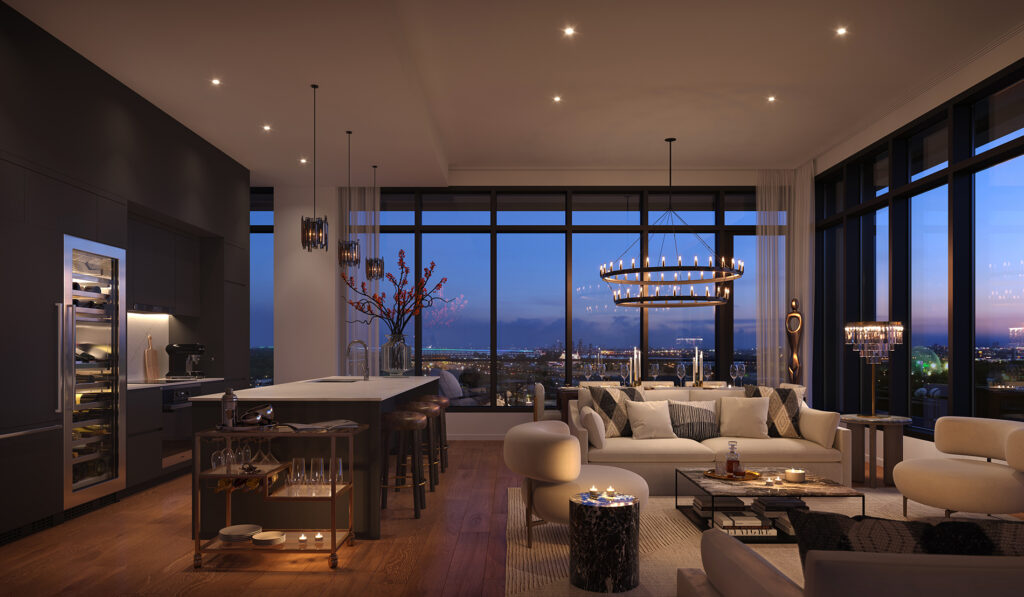 Your sumptuous penthouse on the South Shore Are you looking for an elegant penthouse in a prime location that offers you the best of the