An innovative vision in a transit-oriented development
(TOD) project
Built at the very heart of Longueuil's new downtown core project, Sir Charles Condominiums opens the doors to a privileged lifestyle, in an integrated living environment with more than 8,500 new housing units. This major economic and cultural hub will feature the largest agglomeration of high-rise buildings on the South Shore.
What is TOD?
TOD, or transit-oriented development, means integrated urban places designed to bring people, activities, buildings, and public space together, with easy walking and cycling connection between them and near-excellent transit services to the rest of the city. TODs contribute to increased urban density and encourage people to travel less or use forms of transport that produce low (or no) greenhouse gas emissions.
Longueuil's new downtown core will benefit from multiple means of transportation, which include the extension of the REM on the South Shore, on a section in the axis of Taschereau Boulevard, from the future Panama station of the REM de l'Ouest in Brossard to the Longueuil–Université-de-Sherbrooke metro station and the Cégep Édouard-Montpetit. Furthermore, the neighbourhood will benefit from the largest intermodal terminus in Quebec, Greater Montreal's bike path network and an indoor pedestrian network connected to the Longueuil – Université-de-Sherbrooke metro station which links the neighbourhood to downtown Montreal in less than 10 minutes.
This dynamic urban area is nestled in greenery. The banks of the Saint-Lawrence River are just steps away! You will also find a pedestrian walkway and landscaped green spaces!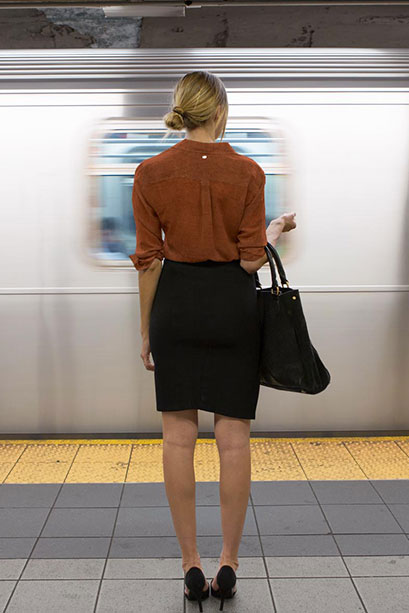 Shops & restaurants, arts & culture, education,
and much more
Sir Charles is located in a new neighbourhood that is home to many shops, restaurants and cafés. You will also find the lively Place Charles-Le Moyne, higher education institutions, two hotels, business offices and government institutions.
It's the best place to enjoy the wonders that art and knowledge have to offer!
Bordered by parks and
the river
At Sir Charles, the luscious greenery of the inner courtyard will embellish the living environment and enhance the connection to nature's wonders. Also, a 4,000 square meter municipal park will border the project and provide an oasis of tranquillity in the heart of the sector. Within walking distance, you will find a soothing and vast waterfront promenade bordering the St. Lawrence River. Unlimited access to 80 kilometres of bike paths along the river, recreational activities and walks in nature await you.