Choose the suburbs, near Montreal
Are you looking for quality of life, without compromising between nature and city life? Buying a condo in Longueuil's future downtown core offers you the best of both worlds. What's more, with easy access to public transit, you can reach downtown Montreal in just a few minutes! Small communities outside big cities have seen an influx of buyers seeking affordable homes. Here's why!
More space, more affordable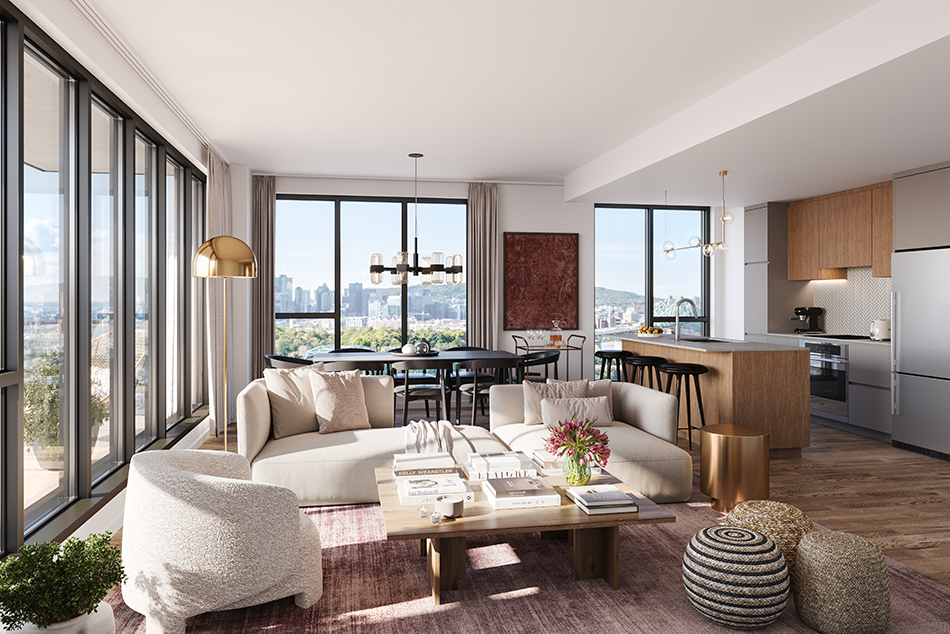 When we think of the suburbs, we immediately think of having more space. Indeed, condos and penthouses located outside the city centre are often better suited to the needs of buyers looking for spacious units. Condos with 3-bedrooms are increasingly sought after. Although many city dwellers retreated to the suburbs during the pandemic, prices are still lower than in the city. For example, in the last quarter of 2021, the median price of a condominium on the South Shore was $351,600, compared to $509,900 in downtown Montreal.*
At Sir Charles Condominiums, each unit was designed to maximize space. A balcony or terrace, plenty of storage, large bathrooms and vast living spaces await you. For those who work from home, the Sir Charles project offers exclusive workspaces.
In the comfort of your own home, enjoy the magnificent viewpoints of the Jacques Cartier Bridge and the Eastern Townships. And you know you won't find these views in the city!

*Source : Montreal_RoyalLePage_House_Price_Survey_Q4_2021_FR.pdf

Privileged access to nature and greenery
Choosing Longueuil's future downtown core means taking advantage of the natural resources of the South Shore. You'll have even more reasons to go green! Within walking distance, you'll have access to the banks of the St. Lawrence River, with its landscaped riverside promenade and marina. It's the perfect place to take part in a host of activities such as running, sailing, canoeing and kayaking.
An 80 km network of cycle paths also runs along the St. Lawrence River, much to the delight of cycling fans.
At Sir Charles, the luscious greenery of the inner courtyard will embellish the living environment and enhance the connection to nature's wonders. You will also find outdoor training modules to help you stay fit.
Also, a 4,000 square metre municipal park will border the project and provide an oasis of tranquillity for kids and families.
Connected to the city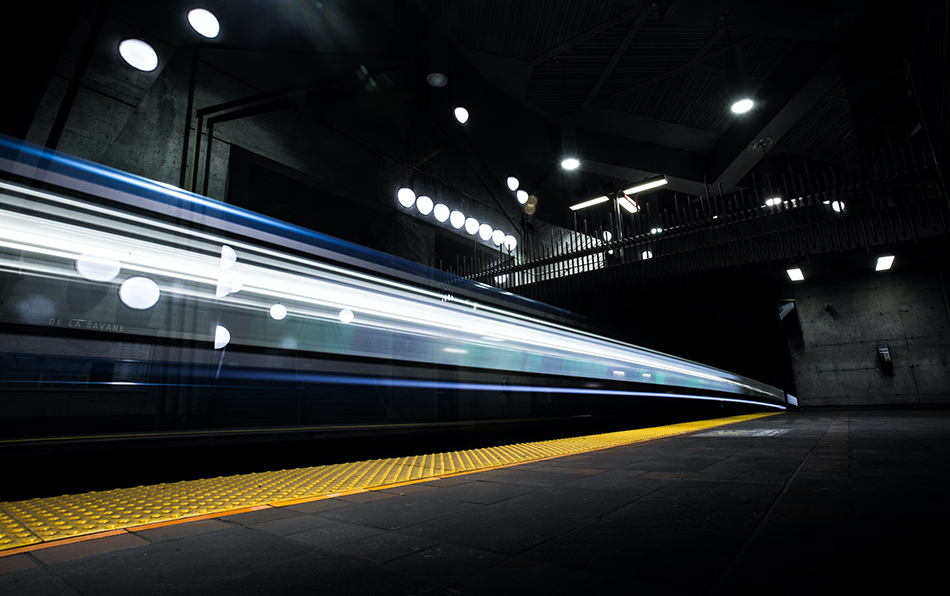 Living close to Montreal and avoiding traffic is on your priority list? No problem! Located near the Jacques Cartier Bridge, at the foot of the Longueuil–Université-de-Sherbrooke metro station, Longueuil's future downtown core will benefit from an unparalleled public transit offer.
If you work in the city, you can reach downtown Montreal in 9 minutes by metro! The REM line will soon be extended in the axis of Taschereau Boulevard, passing by the Longueuil–Université-de-Sherbrooke metro station and ending at Cégep Édouard- Montpetit.
Do you work on the South Shore? You will benefit from a network of 70 bus lines that link to the surrounding municipalities. As the price of gas continues to climb, it's reassuring to be able to rely on one of the best public transit systems.
And those who prefer driving will enjoy easy access to main highways, routes 132 and 134, and the Jacques Cartier Bridge.
Bustling urban life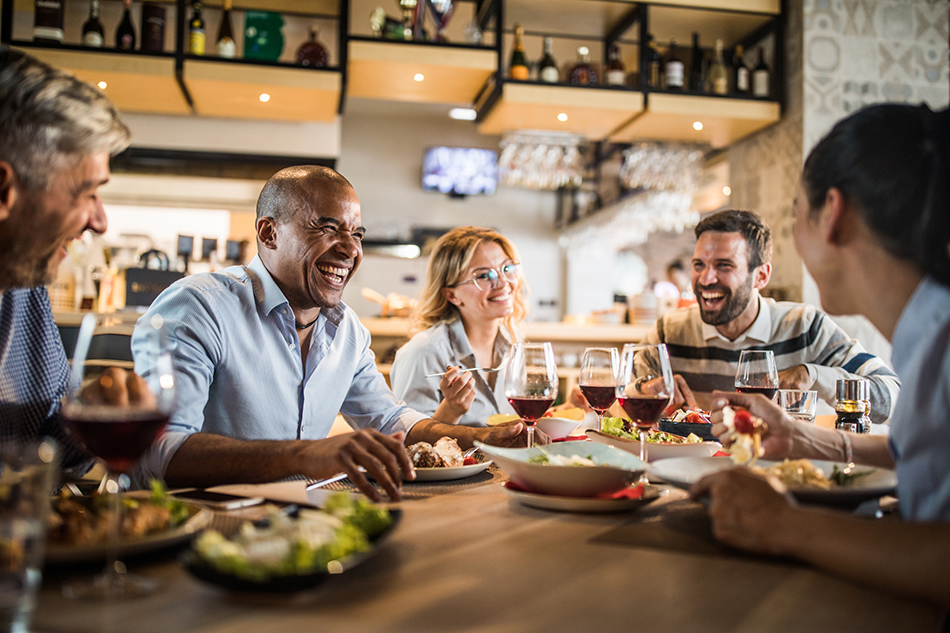 Do you like the effervescence of the city with its many restaurants, events and festivals? The Sir Charles Condominiums project offers you an urban lifestyle in the heart of Longueuil's future downtown core. Soon, this new lively district will be home to many local shops, restaurants, cafes and businesses. Living close to Vieux-Longueuil and Saint-Lambert gives you access to an array of trendy restaurants.
Two hotel complexes, offices, higher education and government institutions will enhance the vitality of this bustling neighbourhood.
Discover Sir Charles Condominiums
Interested in Longueuil's future downtown core? Dazzled by Sir Charles Condominiums? Learn more about the residential project that will offer you the best of the South Shore.